1060 laser engraving machine
Product Detail
Product Tags
Cool and blow air to prevent cuts from burning. Air Assist Remove heat and combustible gases from the cutting surface
Aluminum knife worktable (Optional)
To process hard materials like acrylic, wood and so on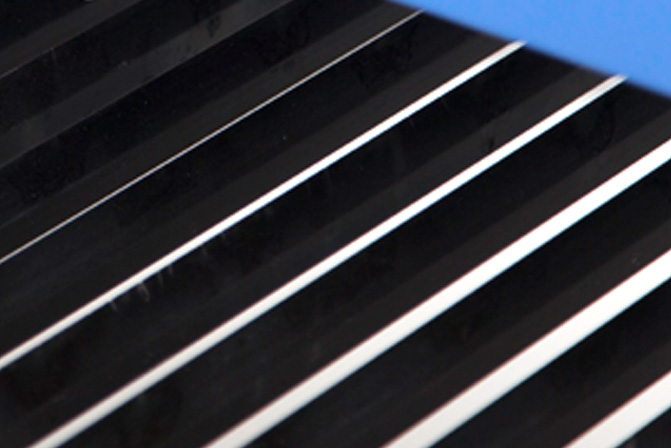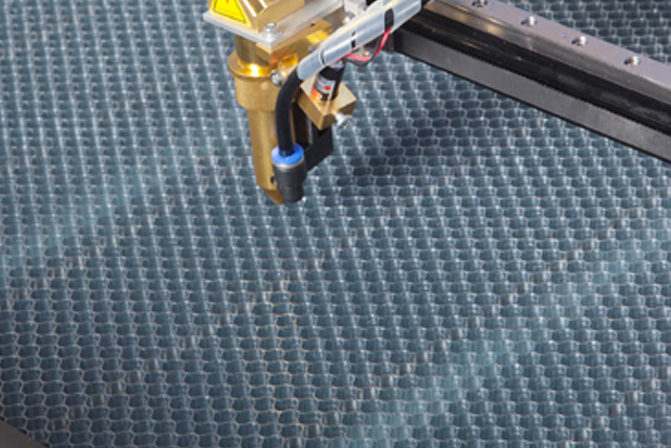 1. Small holes make sure good supporting performance which is suitable for leather cloth and other thin oft materials
2. The hole of honeycomb worktable is small , so the small work piece can be placed on the table surface to be processed
Electric Up down worktable
The height of the platform can be adjusted, freely to facilitate products of any thickness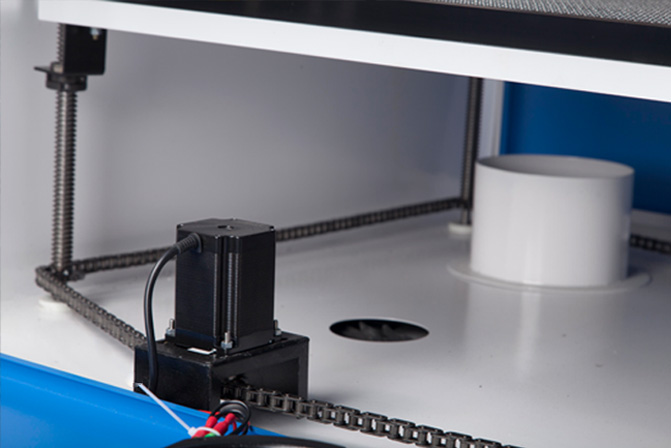 1. Adopt advanced laser engraving and cutting control system : Ruida RDC6442control system, the control pannal support different language include Chinese, English, French, Pyccko, Portuguese, Tukish, German, Spanish, Vietnamese, Korean, Italian
2. Standard Rdworksv8 software : It support 15 different languages, clude : Chinese, English, Japanese, French, German, Portuguese, Polish, Spanish, Russian, Korean, Vietnamese, Indonesian, Italian, Turkrish, Arabic
It can compatible with many other software, like Coreldraw, Photoshop,AUTOCAD, TAJIMA, etc.
You can use these software to make designs, then import to Rdworks to cut or engrave
3. Rdworks software support files in different format : Al, DXF, PLT, DST, B -MP, DSB, EPS, DAT, NC, RDB, GIF, JPG, JPEG, JPE, JFIF, PNG, MNG, ICOCUR, TIF, TIFF, TGA, PCX, WBMP, WMF, EMF, JBG, J2C, JPC, PGX, RASPNM . PGM. RAW
4. Storage : The main board has EMS Memory which enables the user to store more than 100 files
5. Laser output control : Can regulate the laser power from 1-100% according to different material .
6. Interface : USB2 . 0 interface support connect to computer by USB cable, it also support offline work.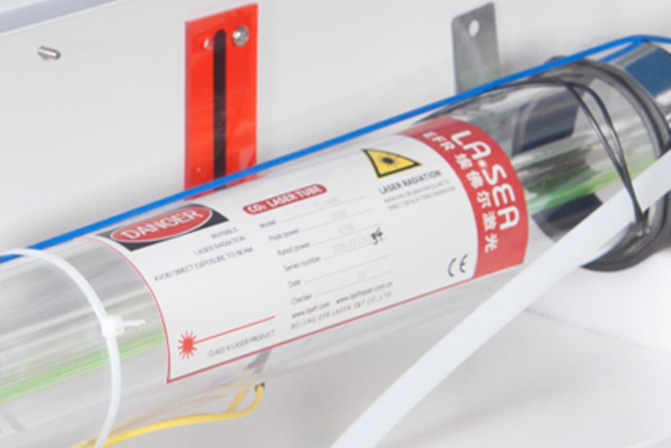 Closed Co2 laser tube, long life stable power Installation of reinforcement settings, the lase tube is not easy to collide and cause damage when moving the machine ( EFR, RECI, CDWJYONGLI, JOY. Optional
X Axis can upgrade to linear guide
special linear guide rail good stability and long service life low noise and high precision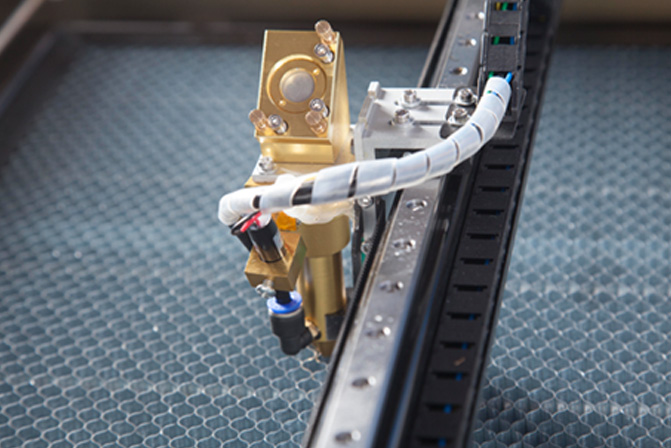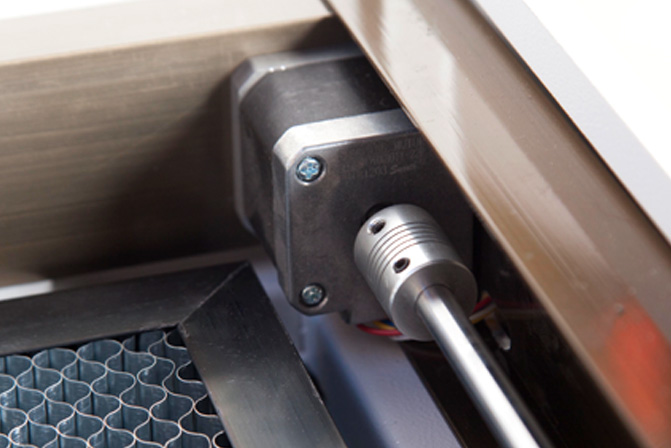 Strong power, reliable performance. safe and fast. ensure the normal operation of the machine
High Speed Stepper Subd- ivision Driver Control System
Adopt Chinese Top Brand Step Motor and Driving System Num- eral timing Simulation quantum control laser power. Little error, repetition high precision.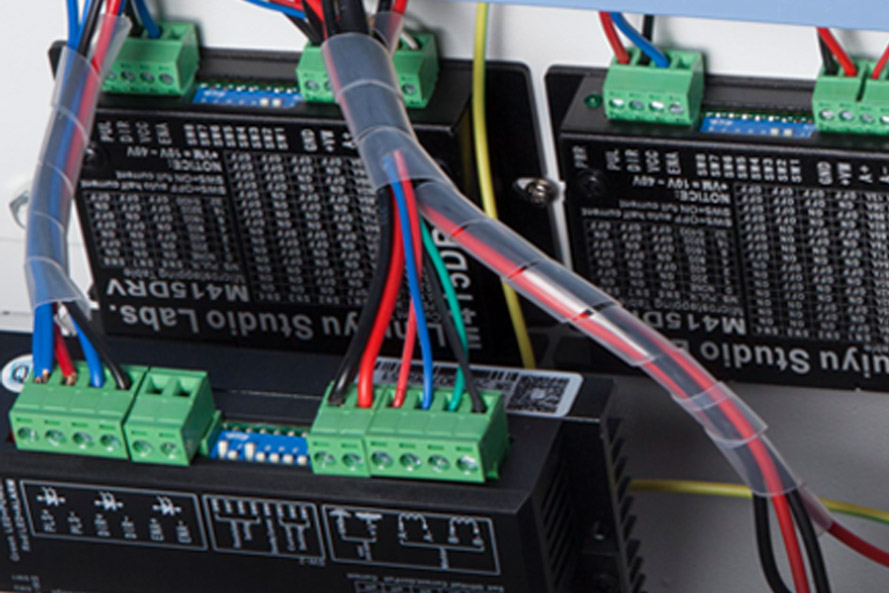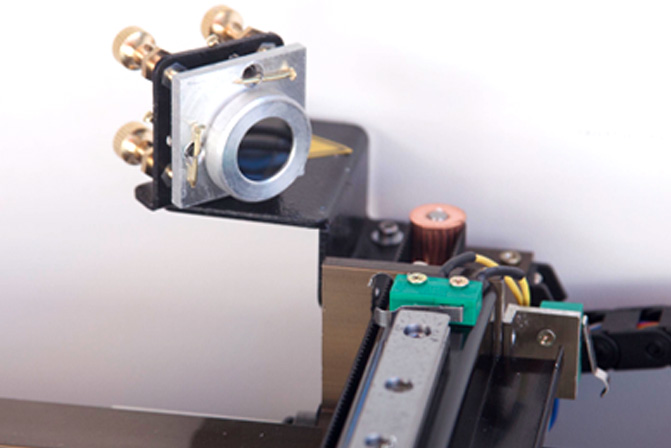 45 mirror adjustment set. Three-point dimming bolt for easier dimming.
Imported USA II-VI Lens, suitable for various environments, and has high precision and high speed.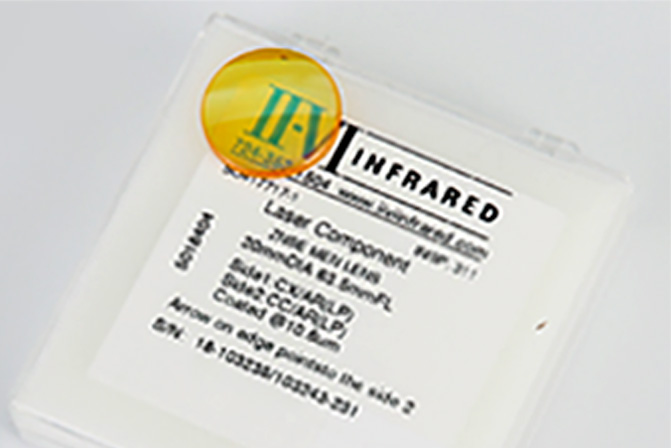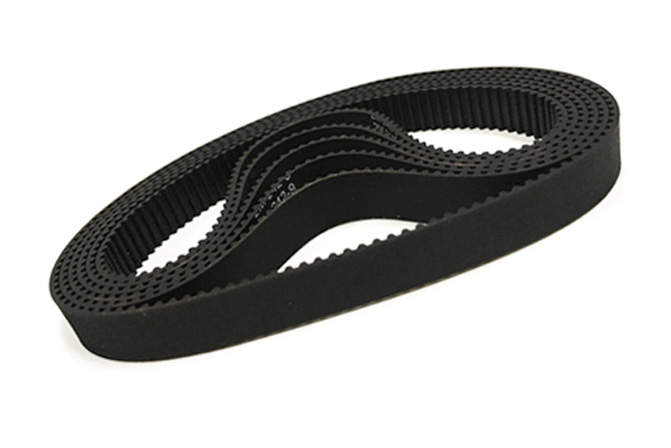 The ONK brand belt, wear resistance, good stability, compact structure and low noise
Prevent hitting of moving system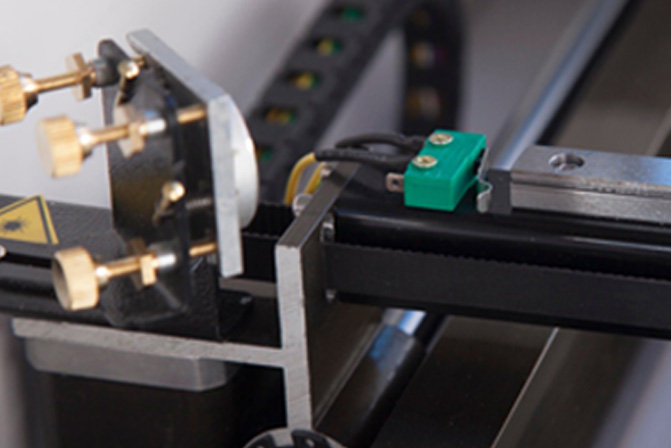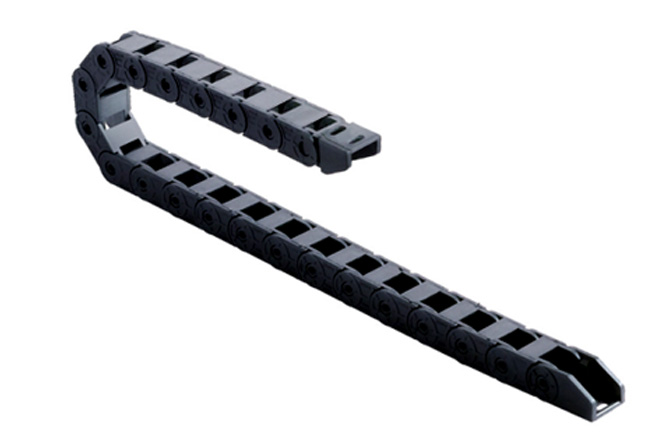 Towline routing and wear-resistant high-strength cables, beautiful and extend the life of the machine
Built-in Exhaust Fan. Easier install,Safer transport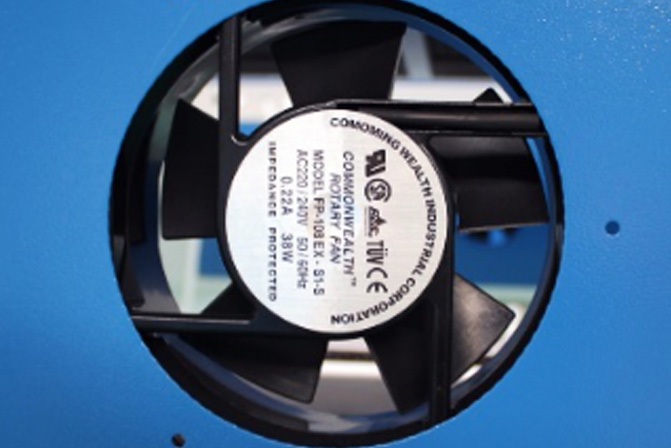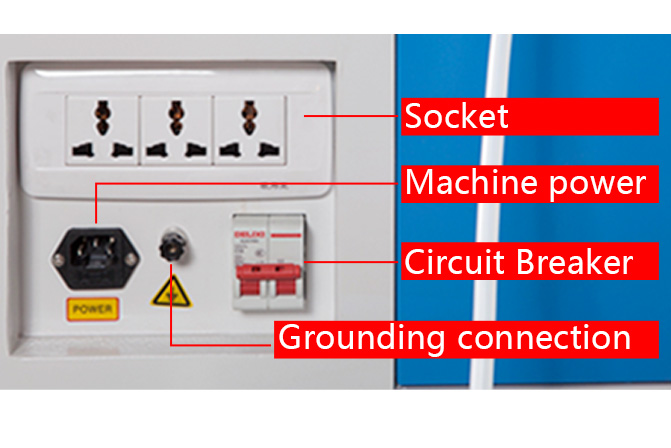 Ensure the safe operation of the machine and the safe use of electricity
Ensure the safe operation of the machine and the safe use of electricity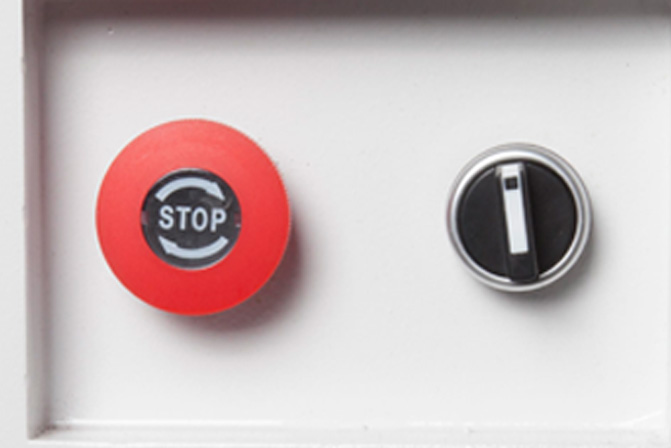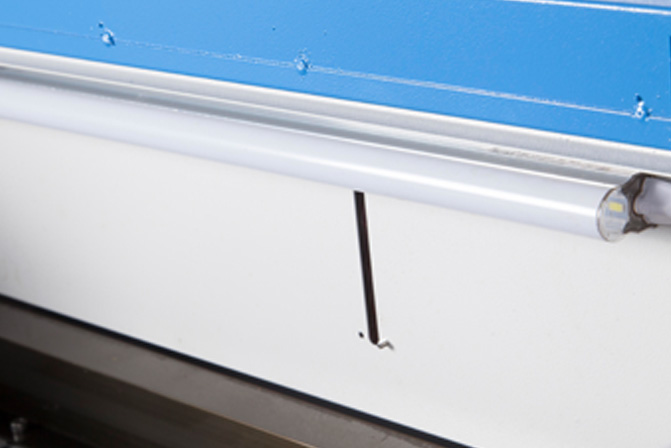 Easy to use, humanized operation
| | |
| --- | --- |
| Model | FST-1060 / 1040 |
| Worktable | honeycomb or Aluminum knife |
| Eneravingarea | 1000*600mm |
| Laser Power | 50W/60W/80W/100W/130W/150W |
| Engraving Speed | 500mm/s Max |
| Cutting Speed | 60mm/s |
| Cutting Depth (Acrylic) | 0-20mm (acrylic) |
| Up and down wak table | Upand dcwn adjustable |
| Minimum Shaping Character | English 1x1 mm (Chinese Characters 2*2mm) |
| Resolution Ratio | 0.0254mm (1000dpi) |
| Power Supply | 220V(orll0V)+/-10% 50Hz |
| Resetting Positioning | Accuracy less than or equal to 0.01mm |
| Water protecting sensor and alarm | Yes |
| Operating Temperature | 0-45°C |
| Operating Humidity | 35-70℃ |
| Graphic Format Supported | PLT/DXF/BMP/JPG/GIF/PGN/TIF |
| Operation System | Windews XP/Windows 7/8/10 |
| Software | Reworks/ CorelDRAW/ AutoCAD |
| Control Configuration | Ruida |
| Water Cooling(Yes/No) | Yes |
| Laser Tube | Sealed CO2 glass laser tube |
---
Previous:
3 in 1 multifunction metal laser rust remover handheld fiber laser cleaning welding cutting machine
---
Write your message here and send it to us