ocheng Foster Laser Technology Co., Ltd., a leading provider of cutting-edge laser solutions, proudly announces its resounding success at the 133rd Canton Fair held from April 15th to 19th, 2023. The company's active participation resulted in a significant influx of clients from various regions, including both familiar faces and new prospects.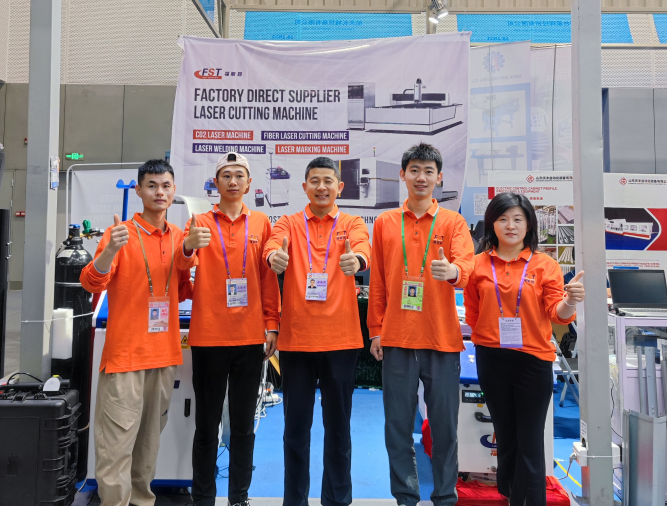 During the exhibition, Liaocheng Foster Laser had the opportunity to reconnect with esteemed clients from Sri Lanka, India, Russia, and Brazil, further strengthening existing partnerships. Additionally, the fair brought forth new encounters with clients hailing from countries such as South Korea, Indonesia, Poland, and Australia, expanding the company's global network.
Among the many highlights of the event, Liaocheng Foster Laser's latest product line, featuring the laser welding machine, laser cleaning machine, and fiber laser cutting machine, garnered exceptional attention. These state-of-the-art solutions captivated industry professionals with their remarkable performance, precision, and reliability. The overwhelming positive response received at the fair is a testament to the company's unwavering commitment to providing cutting-edge products that address the evolving needs of the market.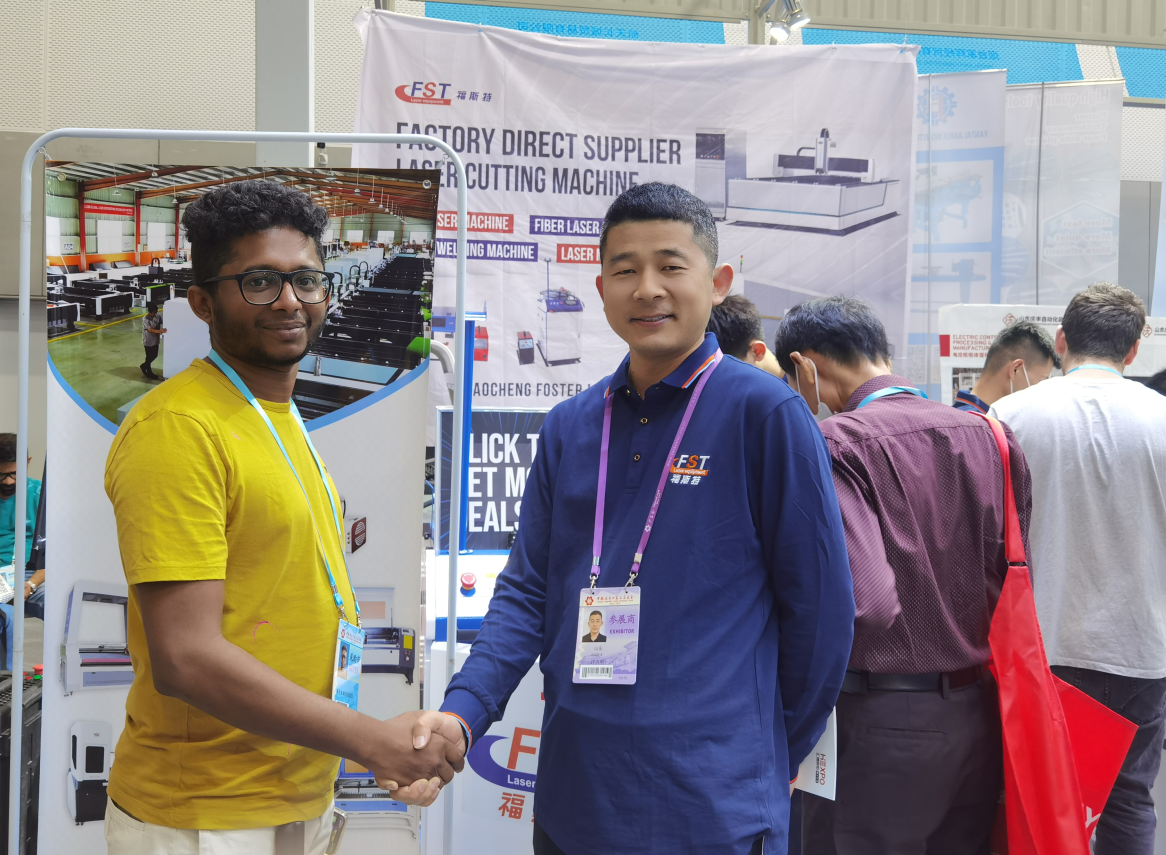 Moreover, the exhibition proved highly fruitful for Liaocheng Foster Laser as it secured numerous orders throughout the event. The company's ability to attract such significant interest and secure valuable transactions demonstrates its dedication to excellence and unwavering focus on delivering unmatched value and customer satisfaction. These achievements reinforce Liaocheng Foster Laser's position as a trusted partner in the global laser technology sector.
"We are thrilled with the outcome of our participation in the 133rd Canton Fair," said a spokesperson from Liaocheng Foster Laser. "This event provided us with a remarkable platform to engage with our esteemed clients and showcase our latest technological advancements. We express our sincere gratitude for the overwhelming support and trust our clients have placed in our products."
Looking ahead, Liaocheng Foster Laser remains steadfast in its commitment to advancing laser technology solutions and expanding its global footprint. The success achieved at the 133rd Canton Fair serves as a testament to the company's dedication to innovation and customer-centricity.
About Liaocheng Foster Laser Technology Co., Ltd.:
Liaocheng Foster Laser Technology Co., Ltd. is a renowned provider of cutting-edge laser solutions. With a strong focus on innovation and customer satisfaction, the company strives to deliver superior products to meet the evolving needs of its clients. By combining advanced technology, exceptional craftsmanship, and excellent customer service, Liaocheng Foster Laser has established itself as a leader in the industry.
For more information, please visit Liaocheng Foster Laser's website at https://www.fosterlaser.com/
---
Post time: May-05-2023